Welcome to the ultimate comic book kingdom where you can start streaming digital motion comics today!
River Comics brings you the most amazing stories told through breathtaking art and superior quality sound. We have an array of unlimited comics on the site with something for all ages and interests. We're sure you'll find a series or two or five that will be intriguing to you. Please feel free to browse through our extensive library!
Stream our latest motion comics online
Popular webcomics online frequented by comic book fans
Online comics for a brisk, binge-worthy experience
Digital comics based on original stories for you
Timeless ancient tales and mythology as motion comics
Mind-bending & thrilling digital comics with witty tussles
Best motion comics based on real-life world history
Stream RC original motion comics Japanese style
Experience Ancient Indian culture through motion comics online
Motion comics on Greek mythology – Gods & Demigods
Our highly anticipated motion comics & graphic novels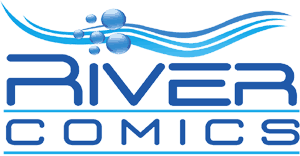 River Comics was created by a team of web developers, marketers, artists, and writers with a passion for telling incredible stories and bringing comics to life. Adventure awaits! Easily read comic books online via your favorite smart devices. Download our app, sign up for a comic book subscription, and embark on your epic journey today. Catch up on your favorite series or get lost in a new one on the River Comics app! When you do, read and view all of our issues for just one low price!